Egen Event
Event Planner JB
Our event planning services cover a wide range of activities in Johor Bahru and Singapore. We help our clients in all areas of event planning and event-related organizational work.  We are your trusted, professional event planner in JB, Johor Bahru, Malaysia since 2015.
Johor Bahru Event Planner At Your Service
Event Crew Recruitment
Due to popular demand, we have expanded our network to nationwide coverage. From North to South Malaysia and even Eastern Malaysia.
Event Management
Our core competency is in providing event consultancy and event planning execution services for our clients.
Event Production
One of our key production area is sound setup and lighting.
We are able to serve concert production level event and have the necessary equipment to manage events as such.
KOL | Social Media Influencer Management
In 2019, we developed our KOL management skills so our online influencers have greater followers to their social media channels.
Roadshow & Activation
Our roadshow and activation find resulted in significant return of investment for company branding purposes.
Exhibition Booth Design / Decoration
EGEN Event reached a milestone whereby the rise in exhibition demand drives 3D design and rendering services for our clients.
Virtual Event
Virtual events are an awesome and effective way to connect audiences globally. From virtual run to virtual launching, we able to customises any events using the right way for best results.
Social Media Management
Having online and Offline experience, our team are able to provide realistic and useful marketing strategic.
Video Shooting
Full Service Production Management Supported With Creative And Video Strategy Services. We specialized in event highlight, corporate video & product video.
Ready for your next event planning in Johor Bahru or Singapore?
Check out some of the past projects we have delivered. Please do not hesitate to contact us directly for more information on how we can provide a fruitful and personalized experience for your next event needs.
Annual Dinner / Indoor Event
Outdoor Event / Carnival / Bazaar Event
Product Launching Event Planning
Opening Ceremony / Ground Breaking Planner
Festive Event / Property Event
Private Event & Event Functions
Team Building Event Planner
Corporate Social Responsibility Planner
Providing experienced and specialized services over the years to our valued customers.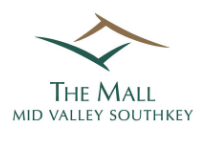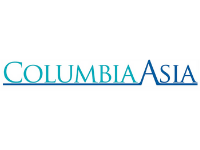 Welcome to EGEN EVENT SDN BHD. Terms and conditions stated here applies to all visitors and users of https://egenevent.com/. You are bound by these terms and conditions as long as you're on https://egenevent.com/